Product: Pampered Chef
Website: www.pamperedchef.com
Owner: Berkshire Hathaway Inc
If you are looking to make some extra cash and you have a passion for cooking, baking and hosting parties, then being a Pampered Chef consultant may be right for you.
What is Pampered Chef?
Pampered Chef, Ltd. is a multinational multi-level marketing company that offers a line of kitchen tools, food products, and cookbooks for preparing food in the home.
Pampered Chef was founded by Doris Christopher in 1980 in the basement of her home.
By the 1990s they had more than outgrown her basement, and were now expanding to Canada, the UK, and Germany.
In 20002 the company was purchased by Berkshire Hathaway.
As of 2015 Pampered Chef no longer operates out of the UK.
---
How much does Pampered Chef Cost?
As with any business, there are start-up costs. In order to have the tools, you need to start making money you need to purchase a kit.
Starter kit – $109 – retail value $450
Deluxe Kit- $159- Retail value $650
Ultimate Kit- $249 – Retail value $1000
Website (optional) $10 monthly
---
How much can you Make with Pampered Chef?
Commission rates are based on how much product you sell monthly.
$1-$749 = 20% commission
$750 – $1,249 = 22% commission
$1,250- $2,499= 23% commission
$2,500-$3,999 = 24% commission
$4,000 and up = 25% commision
After you have reached $15,000 in sales the commission goes up 2%.
Build a team and earn 3% more on their sales
Discounts on products
Bonuses and vacation points
---
Pros
Pampered Chef is a well known established company. You have company support which has a brand recognition.
The compensation plan is clear-cut. It is plain to see what you will earn based on your sales monthly.
Pampered Chef products come with a lifetime warranty.
Cons
Compared to retail stores Pampered Chef products are pretty pricey.
Marketing is mostly done through party plan way of selling.
Hard to earn a full-time living working by yourself
Need to create a downline of successful consultants to make decent money.
---
Summary
Pampered Chef is not a scam company as some reviews on the internet may state. Even thou you may be able to make some extra money, I am not impressed with this model of business. Most of the consultants sell through party plan. Planning and executing a party can be very costly and time-consuming. The company also trains you on how to sell through social media.
Pampered Chef sells directly to the consumer. So that means you have to look for customers that are willing to pay the price of these products. After you go through your list of family and friends who do you chase after next? I don't see anybody making a full time living with Pampered Chef working like that.
In order to make good money, you need to build a team. You make money from your team efforts as well as your own. Even that takes time. Some people don't have the ability to stick with things long enough to make a success out of it. Most people are looking for riches right now. And you and I know that is not how business works.
Now you have an idea of how Pampered Chef works. If you're still thinking about becoming a consultant, I say go for it. I wish you all the blessings in your new business venture. If it does not work out for you at least you will have some products at a discounted price for your efforts.
---
Alternative Way to Make Money
Have you ever heard of Affiliate Marketing?  As an affiliate marketer, you can sell items comparable to Pampered Chef products and earn commissions.
Below are a few examples of cooking affiliate programs. There are so many more out there to choose from. The great thing about affiliate marketing is you don't have to settle on one line of products.
 Cooking Affiliate Programs
Commission: 8%
Cookie: 30 days
Affiliate program – sign up through Commission Junction
KitchenAid.com  offers well known, dependable kitchenware and appliances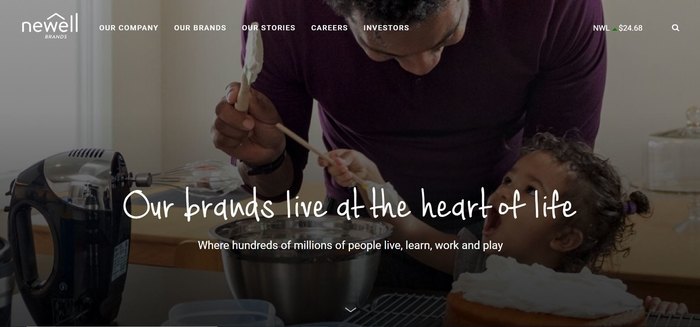 Commission: 6%
Cookie: 10 days
Affiliate program- sign up through Commission Junction
Their food and appliance brands include FoodSaver, Crock-Pot, Mr. Coffee, Margaritaville, Caphalon, Oster, Sunbeam, and more. Many of these brands have been around for over 100 years.
Commission: 6%
Cookie: 7 days
This company believes everything you need to make a meal is important not just the ingredients. How about the beautiful porcelain dish for your baked pie? And the special plates you serve it on?
Commission: 7%
Cookie: 1 year
Hashems offers quality Middle Eastern ingredients, over 1000 products to promote, lifetime commissions. This company has over 50 years experience.
commissions of between 7-10%
60-day cookie
For over 100 years ONEIDA has been the name brand to trust. In fact ONEIDA is the #1 brand in flatware!
---
It starts with a Website
The possibilities of making money selling cooking products are vast. The first thing you need to do is pick a niche. What type of cooking products would you like to sell? Cookware for camping is an option. What about specializing in bakeware? The more narrow the niche the better your chances of making more money.
In order to sell affiliate products, you should have a website. You can obtain one free of charge.
Once you have your website and have signed up with your choice of affiliate programs, which are free to join, you are ready to build your sustainable online business.
Now you're probably wondering what's next. Well, I will say you will not have to worry about chasing down family and friends for sales. You are going to learn how to get customers to come to you through blogging on your website.
---
What will you blog about?
When you have a passion for cooking there are so many things you can blog about. There are people looking for answers all the time concerning cooking. Your blog could be the go-to place to find the answers.
If you want to learn more check out my#1 Recommendation.
Comments are welcomed and encouraged on this blog,
But they should be relevant to the post topic and useful to the readers.
Thank you!