Welcome to my Ameriplan review. You are probably looking for ways to make money and are wondering if Ameriplan is worth your time. I applaud you for doing your research. There are so many money making opportunities online. It is getting harder to know what is good and what is not. This is why I write reviews. I want you to be able to make an informed decision.
With that said…Let's see if Ameriplan is a great business opportunity or a scam.
But wait… If you want to learn how to create your own successful online business check out my #1 recommendation.
Company name: Ameriplan
Website: http://ameriplan.co
Owners: Dennis and Daniel Bloom
Product Type: MLM business offering discounts for healthcare services
Price: Packages ranging from $24.95 to $269.95
What Is Ameriplan?
Ameriplan was founded back in 1992 by Dennis and Daniel Bloom. It is a Discount Medical Plan Organization (DMPO).
Which means they have negotiated with various medical providers to get discount prices for their members.
The amount of discount varies from one service to another. The discount ranges from 15 to 50%. There are a few services that have up to 80% discount.
Ameriplan helps people who have little or no health insurance and pays out of pocket for medical services. And also, they give you the opportunity to make money sharing Ameriplan with other people.
---
Ameriplan offers these product packages:
Ameriplan Dental Plus- $24 monthly
This plan includes:

Dental
Vision
Prescription
Hearing
Chiropractic services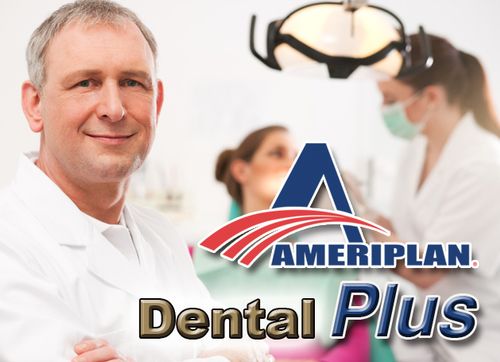 Ameriplan MED Plus- $24.95 monthly
 This plan includes:
Telemedicine (24Hr access to a doctor by phone or Email)
Hospital Advocacy
Ancillary Care
AmeriPlan Deluxe Plus ($39.95/month)
Ameriplan Delux Plus – $39.95 monthly
 Deluxe Plus is the combination of Dental Plus and MED Plus.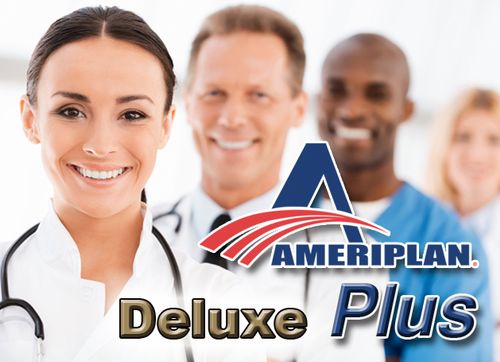 ---
Ameriplan is Limited.
Ameriplan is not available in all of the United States. Below is a list of states that Ameriplan does not cover:
Alaska
Guam
Montana
North Dakota
Puerto Rico
Rhode Island
South Dakota
Vermont
Washington
Wyoming
US Virgin Islands
Utah
---
How do you make money with Ameriplan?
AmeriPlan pays 40% commission to all the commission-qualified members. In order to take part in the MLM compensation plan, you have to qualify as a Regional Sales Director.
In order to make money with AmeriPlan, you have to choose a plan and pay a $24.95 Annual Enrollment Fee and a $20 registration fee.
There are 5 ranks to strive for within the company.
Regional Sales Director (RSD) – Personally Enroll 3 Benefit Consultants or sell 6 product packages;
Senior Regional Sales Director (SRSD) – You must personally enroll at least 1 qualified RSD;
Executive Sales Director (ESD) – You must personally enroll at least 2 qualified RSD;
Senior Executive Sales Director (SESD) – You must personally enroll at least 3 qualified RSD;
National Sales Director (NSD) – You must personally enroll at least 4 qualified RSD;
Below are four ways to earn referral bonuses with Ameriplan:
Traditional Benefit Consultant – If someone you referred  joined AmeriPlan as a Traditional Benefit Consultant (cost $99.95), you will earn a $50 Enrollment Commission;
Regular Jump Start Benefit Consultant – If someone you referred  joined AmeriPlan as a Regular Jump Start Benefit Consultant (cost $297.95), you'll earn a $200 Enrollment bonus;
Super Jump Start Benefit Consultant – If someone joins as a Super Jump Start Benefit Consultant through your recommendation (cost $489.95), you'll earn a $400 Enrollment bonus;
Ultimate Jump Start Benefit Consultant – You can earn a $600 Enrollment bonus when someone joins to be an Ultimate Jump Start Benefit Consultant (cost $699.95).
Below is an image of the compensation plan.

You can earn commissions from the downlines of your downlines down to the 5th generation.
---
Pros:
The company has been around a long time.
Inexpensive
Covers everyone in the family.
30-day money back guarantee
Cons:
Only available in some of the states in the U.S.
There may not be a healthcare facility near you that takes Ameriplan.
They are mostly about recruiting people in the compensation plan.
Limited training on how to get targeted leads.
Limited to certain states.
---
Is Ameriplan a Scam?
Ameriplan is not a scam. If it was it would have been shut down a long time ago. Ameriplan has been around for 25 years.
In order to make good money with this business, you have to know how to recruit people. After you have approached your family and friends, then what? This why I am not in favor of the MLM business model. But if you can be an aggressive sales person and don't mind repeated rejections, then this may be the business for you.
---
Conclusion
If you are still thinking about joining Ameriplan I wish you the best of luck. But if you are reconsidering I suggest you look at my #1 recommendation called Wealthy Affiliate which is free to try.
Wealthy Affiliate is an online training platform that teaches how to take what you are passionate about and build a successful online business around it with affiliate marketing.
Think about it. Do you have a hobby? Do you a profound interest in crafting or sports? Do love cooking?  Or maybe you have a love for motorcycles. Wealthy affiliate teaches you how to make money with any interest you may have. You can take that interest and make it into a full-time income online. All you need is the right training, consistency and time.
Wealthy Affiliate has everything you need to succeed under one roof. You get 2 free websites, up-to-date training and a community of like-minded people and the owners as well,  are there to help you with your online journey.
Wealthy Affiliate teaches you how to help people through your website and how to get free targeted traffic with the help of the search engines.
You don't have to worry about looking for people to buy. They will come to you ready to purchase. Trying to convince your family and friends would be a thing of the past.
So if you want to learn how to build a business online I suggest you check it out.
I hope the post was informative to you. Much blessings in everything you do.
If you have any experience with Ameriplan or have any questions/comments feel free to post it below.
Let's Make Money Online!